TD
Ameritrade
multi-platform interface concept for a top brokerage firm.
# user interface concept
Build, manage and analyze investments.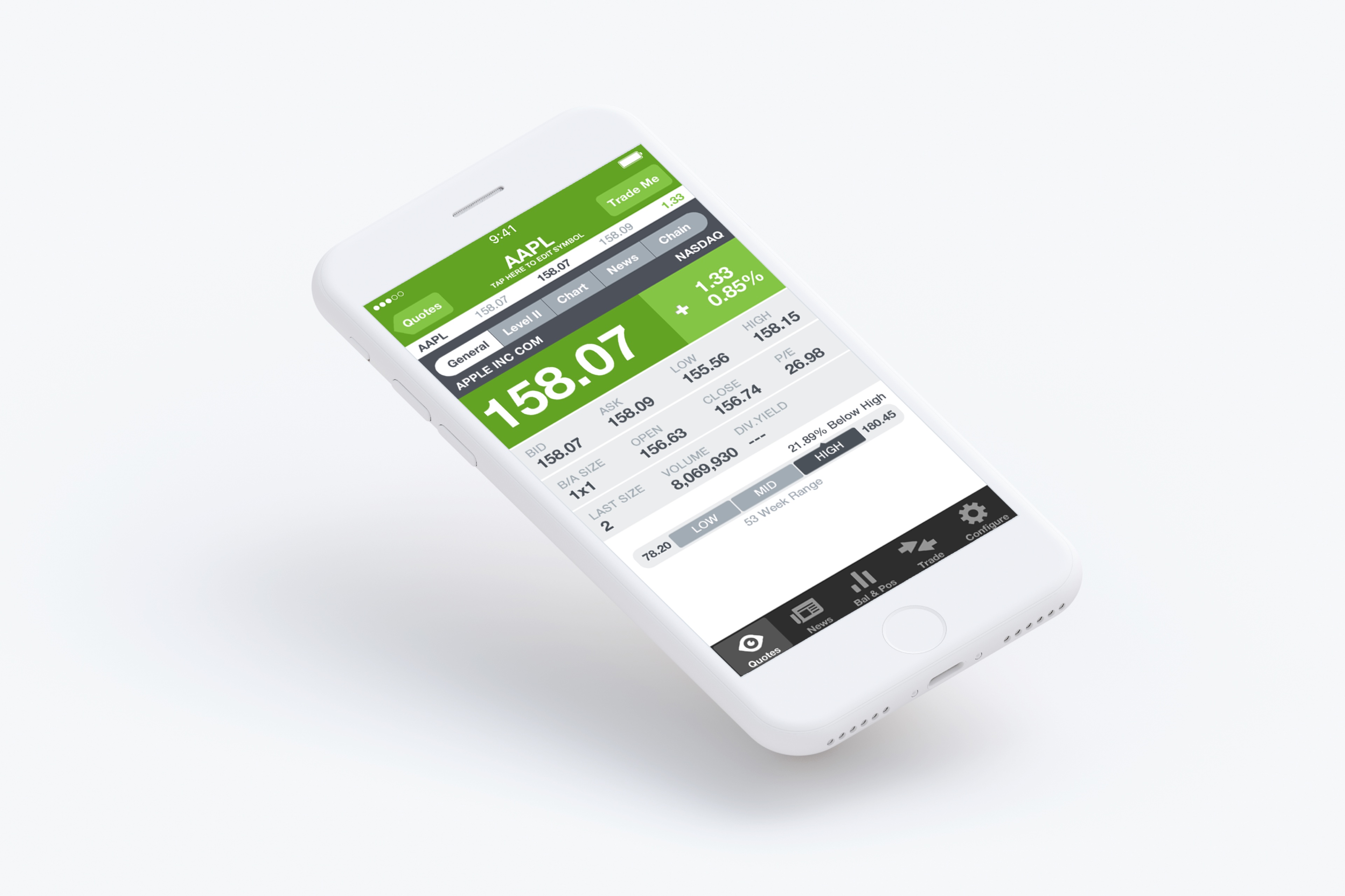 Form follows function iOS app designed for tracking and trading stocks as well as retrieving the latest quotes and relevant financial information.
Contrast avoiding eye fatigue, the dark interface was designed for desktop users that spend long time on large displays.

︎ Time & tracking real-time information about markets and financial context on an interactive timeline.

work & general inquiries:
hello@betweenstudio.com
+1 (415) 315-9952
156 2nd St. San Francisco, CA
︎ New York + Barcelona + Buenos Aires