TalkIQ

voice analytics platform that provides real-time guidance on phone calls to take action on insights from conversations with customers.

# user interface design
# user experience
# data visualization

Voice data at scale.

Real-time voice analytics.

Stats, coaching tips and timelines that identify customer objections, positive and negative intent signals and other critical key moments.
Real-time call in progress with a suggested action list based on the tracking of live moments and playbooks as guides.
Active calls on a grid for a general quickview showing different information like time elapsed, people involved, live transcripts and moments tracking to stay alert and take action.

This screen helps to determine the best actions to take to increase wins, reduce churn, improve customer satisfaction and increase the likelihood of successful upsells or cross-sells.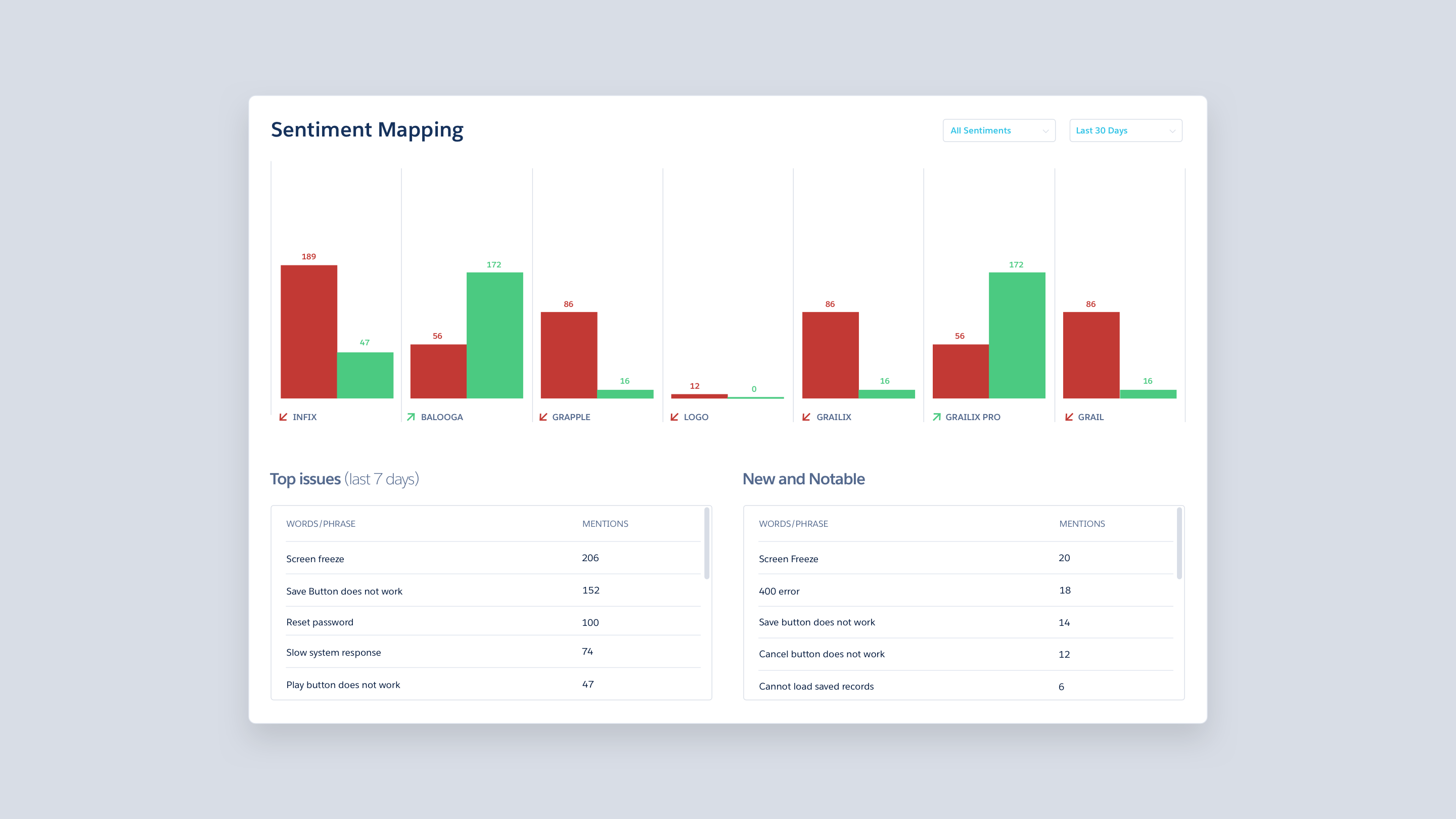 Sentiment mapping provides feedback to non-sales & service teams about what customers are discussing most often and most positively/negatively. This allows those teams to adjust marketing messages, product roadmaps, etc.
Coaching displays average and individual stats based on analyzed conversations of calls over 3 minutes.
Call profile visualizes talk time per day, average call duration, listen % and an opportunity list.
Mobile call recording system for salespeople who conduct meetings in-person.

It includes playlists and call playbacks made by sales or service people so they can listen to recordings while away from their desks.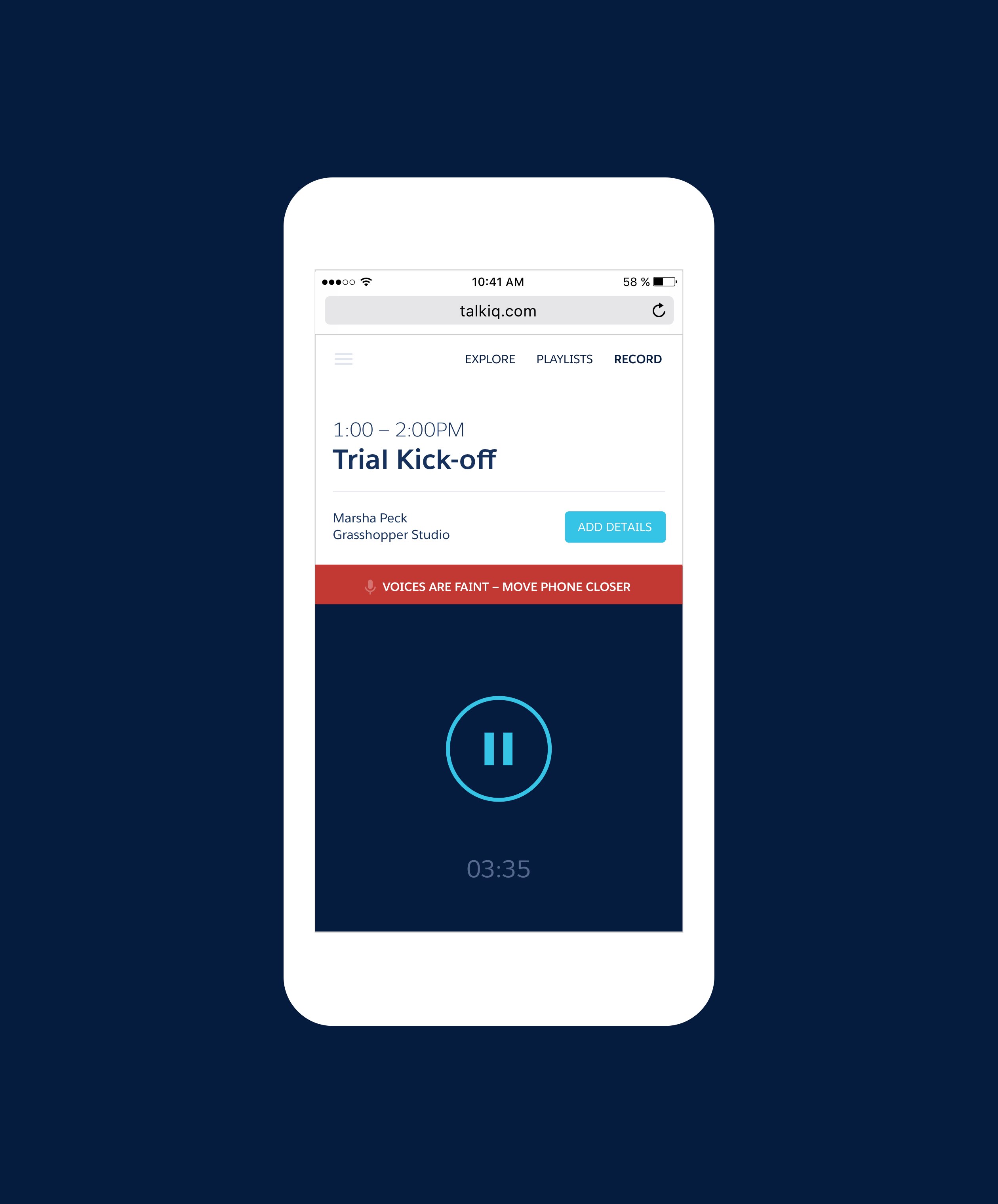 work & general inquiries:
hello@betweenstudio.com
+1 (415) 315-9952
156 2nd St. San Francisco, CA
︎ New York + Barcelona + Buenos Aires